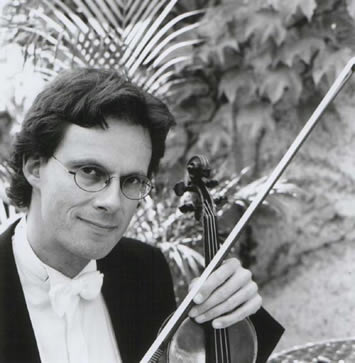 Rudolf Koelman was born in Amsterdam in 1959. At the age of seven he received his first violin lessons from Jan Bor. In 1972 he began an extensive study of the violin under Herman Krebbers at the Conservatory of Amsterdam.
From 1978 to 1981 he was one of Jascha Heifetz' last pupils at the University of Southern California in Los Angeles. Until 1999 he was first leader of the "Royal Concertgebouw Orchestra" in Amsterdam.
Rudolf Koelman perfoms worldwide as a soloist and chambermusician and made numerous TV-, radio- and CD-recordings.
He teaches at the Hochschule Musik und Theater Zürich and is frequently invited as a guest professor to many renomated universities.